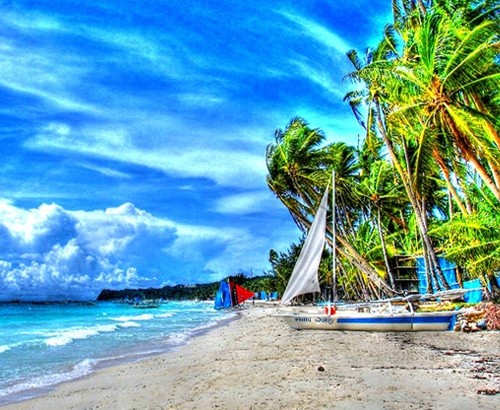 06 Nights & 07 Days Must to see Gujarat
---
avo Padharo, words of welcome in the language of Gujarat because it is here that these words ring truly and the guest is 'God' and the people of Gujarat are gregariously friendly, inviting and will entice you to come again and again.
Request for query
---
avo Padharo, words of welcome in the language of Gujarat because it is here that these words ring truly and the guest is 'God' and the people of Gujarat are gregariously friendly, inviting and will entice you to come again and again.
Stretches out into the Arabian Sea, with a hint of the desert and with a coastline of 1666 kms long is Gujarat – the home state of Mahatma Gandhi, the Father of Nation. It is renowned for its beaches, temple towns and historic capitals. Wildlife sanctuaries, hill resorts and natural grandeur are gifts of Gujarat. Sculpture, handicrafts, arts, festivals also make the state rich. Gujarat is also among the most technologically advanced, housing the largest petrochemical complex in the country.
Gujarat has always been a major centre for the Jains and some of its most interesting locations are the Jain Temple centres at Palitana and Girnar Hills. Besides the Jain temples, the state's major attractions include the only habitat of the Asiatic Lions in India (Gir Forests), a desert ride at the Wild Ass Sanctuary and the beautiful Indo-Saracenic Architecture of Ahmedabad. The colourful tribal villages of Kutch make a visit unforgettable.
Facts about Gujarat
Area : 1,96,024 sq km
Population: 60,383,628
Capital :Gandhinagar
Principal
Language :Gujarati
Other Languages : English, Hindi and other Indian languages
Literacy Rate : 79.31%
Rainfall :93.2 cm
Temperature : Summer: min 25 degrees to 45 dig's
Season : November to February
Eco System : Ranges from deserts, scrublands, grasslands, deciduous forests, and wetlands to Winter: min 15 degrees to max 35 dig's mangroves, coral reefs, estuaries, and gulfs.
Time: GMT +5:30
Currency: Indian Rupee
Climate
Wet in the southern districts and Desertic in the north-west region
Winter: November to February (12 - 29 Celsius)
Summer: March to May (29 - 41 Celsius)
Monsoon: June to October (27 - 35 Celsius)
Emergency Numbers
Emergency: 108
Police: 100
Fire: 101
Ambulance: 102
General Inquiry – Phone: 197
Women Emergency Helpline : 1091
Toll Free: 1800 200 5080 Transport - Air
International Airport: Ahmedabad
Domestic Airport: Ahmedabad, Vadodara, Jamnagar, Porbandar, Surat, Rajkot, Bhavnagar, Bhuj
Major Cities
Ahmedabad, Vadodara, Surat, Rajkot, Bhuj, Junagadh, Jamnagar
Ports
Major: Kandla
Minor: Mandvi, Mundra, Sikka, Okha, Porbandar, Veraval, Bhavnagar, Salaya, Pipavav, Mahuva,
Jafrabad, Hazira
Routing: Ahmadabad(01Night)- Jamnagar -Dwaraka (2Night) - Porbandar -Somnath (1Night) – Diu( 01Night) – Sasan Gir( 01Night) – Junagarh> Ahmedabad
Day 01: Ahamadabad Highlights:- Gandhi ashram, Akshardham temple
Arrival transfer from Airport / Railway Station to Hotel. Ahmedabad is the largest cosmopolitan city of Gujarat. This city nurtures in its fold pages of history, a breath of harmony and a show-case of exquisite architecture. Upon arrival, you will be transferred to the hotel in Ahmedabad. In the afternoon we visit the Gandhi ashram. Gandhi ashram is situated in Sabarmati which is about 6 kms from the Ahmedabad. This ashram is one of the beautiful ashram and the important tourist attraction in Ahmedabad. This ashram was the Mahatma Gandhi s headquarters during their struggle for India s independence and now houses some of the records of the major events in his life, a memorial centre and a library. After visiting the Gandhi Ashram we visit the Gandhinagar s famous temple, the Akshardham temple. Gandhinagar is the second planned and architecturally integrated city in India after Chandigarh. The Akshardham temple is the most famous temple of the Swaminarayan Sect, one of the richest religious sects in the world. This temple houses the 7 feet gold-leafed idol of Lord Swaminarayan and is a unique cultural complex. Akshardham is an intricately carved, majestic monument of 6000 tons of pink sandstone and is surrounded by lush green gardens and beautiful fountains. Over night at Hotel.
Day 02: Ahmadabad> Jamnagar > Dwaraka( 450Kms/ 07hrs) : Highlights:- Bala Hanuman temple, Dwarkadish Temple
After B/F drive to Jamnagar, visit of Bala Hanuman Temple - Bala Hanuman Temple is a pilgrim place venerated by the devotees of Lord Ram. It is a world famous temple, known for the continuous chanting of Jai Ram, Shri Ram. The chanting is going on since 1964 and has found a place for it in the Guinness Book of World Records. People chant the name of the Lord in shifts, 24 hours a day. Later Proceed to Dawarka and attend Evening Aarti Darshan at Dwarkadish Temple – Temple of Lord Krishna. O/n stay at Dawarka.
Day 03 : Dwaraka : Highlights:- Bet Dwarka, Nageshwar Jyotirling, Rukmani Temple.
Attend early morning aarti at Dwarkadhish temple. Have breakfast & thereafter visit Bet Dwarka & Nageshwar Jyotirling. Bet Dwarka Also known as Bet Shankhoddar, Bet Dwarka is only 5 kms from Okha Junction in sea and Okha is 30 kms from Dwarka. It is said to be the place where Lord Krishna lived with his family when the ruled at Dwarka. It is also the place where Vishnu slew the demon Shankhasura. Visitors make it a point to visit the Krishna temple at this site which holds much of interest to be seen and experienced. Nageswar Mahadev The Puranas mention 12 Jyotirlingas or columns of light representing Lord Shiva, who manifested himself in that form in different parts of India. This shiva shrine near Dwarka is one of these and is there- fore accorded great respect. Rukmani Temple – Temple of Lord Krihsna's wife. O/n stay at Dwarka.
Day 04: Dwaraka – Porbandar - Somnath( 250Kms/ 06hrs) : Highlights:- Kirti temple, Sudama temple, Somnath Temple
Morning procced to Porabandar(130 Kms) visit of Kirti temple known as house & born place of Mahatma Gandhi. In back side house of Kasturba wife of Gandhi. Also visit of Gandhi museum, study room of Mahatma Gandhi in the Kirti temple. Later visit of Sudama temple & continue procced to Somnath, evening Aarti Darshan at Somnath Temple - A lord shiva temple known as Jyotirling built by Moon God. Enjoy lighting and sounding Show. O/n stay at Somnath.
Day 05 : Somnath- diu(90kms/ 2hrs) : Highlights:- bhalka Tirth , Triveni tirth, Diu fort & beach .
Morning visit Bhalka Tirth, Triveni Tirth. Later proceed for Diu. Visit of Diu Fort & beach. The fort has canons, which reminds one of the struggles between bahadur Shah, Sultan of Gujarat, Mughal emperor & the Portuguese. Later visit Diu includes st. Paul Church which is founded by Jesuits, Diu Museum which is collection of wooden carving, idols, shadow clocks & so many other items. O/n stay at Diu.
Day 6 : Diu – Sasan Gir( 100Kms/ 02hrs): Highlights:- Gir National Park,
Morning proceed for Sasan Gir. Evening safari to Gir National Park. Sasan Gir Lion sanctuary is home of some 300 Asiatic Lions. Sasan Gir is only place in world outside African continent where lion can be seen in its natural habitat. O/n sasan gir.
Day 7 : Sasan Gir – Junagadh – Ahmedabad(370KMS/ 7hrs): Highlights:- Uperkot Fort
Morning drive to Ahmedabad. En-route visit Junagadh, visit of UPERKOT FORT, is an ancient fort built by Chandr Gupta. The fort as been rebuilt & extended many times. Later visit of Ashokan Edicts,Mahabat Maqbara. The Ashoka's Rock edict is no way of Girnar hill temple. The rock engraved with the Buddhist edicts of Ashoka. The edicts impart moral instruction on dharma, harmony, tolerance and peace. Arrival at Ahmedabad. Evening transfer to Airport / Railway station.
Commmon Inclusions:-
Accommodation at all places as per your choice of hotels.
Meal Plan as per above at all the hotels.
All crurent applicable hotel taxes
All Transfer, city tours and transport services by A/C VECHILE as per the above itinerary.
Road taxes, parking fee, fuel charges.
Tour Cost Excluded:-
4.50% Govt. Service Tax Extra.
Monuments Entrance Fee
Services of English Speaking Guide.
Game Drive at Sasan Gir
Expense of personal nature like tipping, laundry, telephone / fax calls, alcoholic beverages, camera/video camera fee at monuments, medical expenses, airport departure tax etc. other services not mentioned in the inclusions.
International or Domestic airfare / Train Fare.
Any expenses caused by reasons beyond our control such as road blocks, accidents & any medical evacuations. Any train delays, or re-scheduling etc. Any Visa fees, insurance fees, etc. Any tips to hotel staff, local guides, drivers etc. Any meals apart from the ones mentioned above. Any expenses apart from the ones above
SPECIAL NOTES:
Check-In time is 1400 hrs & Check-out time 1200 NOON at all hotels.
In case on any amendment in local Government taxes, or any fuel hike, we reserve the right to adjust the tour price accordingly.