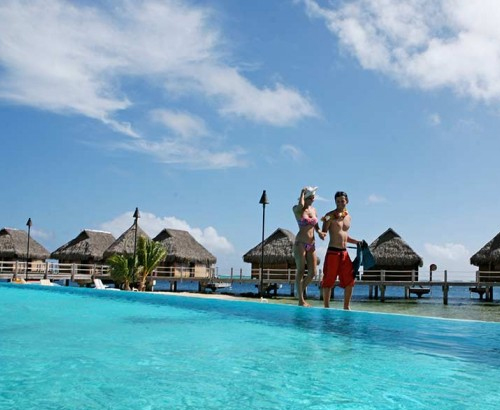 12 Nights/ 13 Days GUJARAT JAIN TRIP
---
avo Padharo, words of welcome in the language of Gujarat because it is here that these words ring truly and the guest is 'God' and the people of Gujarat are gregariously friendly, inviting and will entice you to come again and again.
Request for query
---
avo Padharo, words of welcome in the language of Gujarat because it is here that these words ring truly and the guest is 'God' and the people of Gujarat are gregariously friendly, inviting and will entice you to come again and again.
Stretches out into the Arabian Sea, with a hint of the desert and with a coastline of 1666 kms long is Gujarat – the home state of Mahatma Gandhi, the Father of Nation. It is renowned for its beaches, temple towns and historic capitals. Wildlife sanctuaries, hill resorts and natural grandeur are gifts of Gujarat. Sculpture, handicrafts, arts, festivals also make the state rich. Gujarat is also among the most technologically advanced, housing the largest petrochemical complex in the country.
Gujarat has always been a major centre for the Jains and some of its most interesting locations are the Jain Temple centres at Palitana and Girnar Hills. Besides the Jain temples, the state's major attractions include the only habitat of the Asiatic Lions in India (Gir Forests), a desert ride at the Wild Ass Sanctuary and the beautiful Indo-Saracenic Architecture of Ahmedabad. The colourful tribal villages of Kutch make a visit unforgettable.
Facts about Gujarat
Area : 1,96,024 sq km
Population: 60,383,628
Capital :Gandhinagar
Principal
Language :Gujarati
Other Languages : English, Hindi and other Indian languages
Literacy Rate : 79.31%
Rainfall :93.2 cm
Temperature : Summer: min 25 degrees to 45 dig's
Season : November to February
Eco System : Ranges from deserts, scrublands, grasslands, deciduous forests, and wetlands to Winter: min 15 degrees to max 35 dig's mangroves, coral reefs, estuaries, and gulfs.
Time: GMT +5:30
Currency: Indian Rupee
Climate
Wet in the southern districts and Desertic in the north-west region
Winter: November to February (12 - 29 Celsius)
Summer: March to May (29 - 41 Celsius)
Monsoon: June to October (27 - 35 Celsius)
Emergency Numbers
Emergency: 108
Police: 100
Fire: 101
Ambulance: 102
General Inquiry – Phone: 197
Women Emergency Helpline : 1091
Toll Free: 1800 200 5080 Transport - Air
International Airport: Ahmedabad
Domestic Airport: Ahmedabad, Vadodara, Jamnagar, Porbandar, Surat, Rajkot, Bhavnagar, Bhuj
Major Cities
Ahmedabad, Vadodara, Surat, Rajkot, Bhuj, Junagadh, Jamnagar
Ports
Major: Kandla
Minor: Mandvi, Mundra, Sikka, Okha, Porbandar, Veraval, Bhavnagar, Salaya, Pipavav, Mahuva,
Jafrabad, Hazira
Day 1 : Ahmedabad
Arrival in Ahmedabad early in morning. Check into the hotel and refresh. Then we shall depart to some very old jain temples in and around Ahmedabad to pray. Hutheesinh temple, Sambhavnath Jain derasar, jagvallabh jain temple etc. If time permits we can also visit the Jain heritage walk. In the evening Visit the Koba Jain temple where there is a wonderful museum about Jain sculptures, scriptures and many old religious materials
Day 2 : Ahmeddabad- Poshina
Early in the morning after breakfast we shall depart for Kumbhariaji. Kumbhariaji, which is located just a few kilometres ahead of Ambaji, dates back to 11th century has 5 main shrines of Mahavir, Shantinath, Parshvanath, and Neminath and Shambhavnath respectively. Visit the temples and later on night stay in Poshina.
Day 3 : Poshina
If you wish, you can also visit the kumbharia temple again and Ambaji temple along with nearby sightseeing. Night halt in Poshina.
Day 4 : Poshina - Dasada
Today we shall depart, for Taranga Jain temple, which has the main idol of Ajitnath bhagwan which is almost 9ft 2" in height. This temple dates back to 13 century and we shall later on move to Shankeshwar parshwanath temple which is an important jain temple in North Gujarat. End the day at Dasada.
Day 5: Dasada- Mandvi
Depart towards Mandvi. Reach the resort by evening and go to 72 Jinalaya for Darshan. Enjoy the evening at the beach. Night halt in Mandvi
Day 6 : Mandvi - Bhuj
Go for early morning worship in the temple and later on move towards Naliya region in western kutch. This pilgrimage place belongs to the group of the five pilgrimage places of the Abadasa Taluk of Kutch. Built by Seth Narsinh Natha in the year 1897 of the Vikram era, this temple with sixteen huge peaks and fourteen pavilions was known as - "Vir Vasahi". In the compound of this temple, there are temples of Bhagawan Shantinath and of Astapad. The beautiful carving on the stones and glass work of this temple are famous for its special workmanship. Return to Bhuj for night halt.
Day 7 : Bhuj - Jamnagar
Jamnagar is well known for its four marble Jain temples: Vardhman Shah's Temple, Raisi Shah's Temple, Sheth's Temple, and Vasupujya Swami's Temple. All were built between 1574 and 1622. There are more than 30 Jain Temples in Jamnagar. Spend the night in Jamnagar
Day 8 : Jamnagar
reach Junagadh by evening and refresh. Visit the nearby local sightseeing and rest in the evening to wake up early in the morning to climb Girnar.
Day 9 : Jamnagar – Girnar-Junagadh
Girinar Hill is a famous sidhh kshetra. There are 5 tonks on the hill. A way goes to sahartaramavan ( the diksha place of bhagwan Neminatha). The footprints of bhagwan Neminatha could be seen here. One has to climb 4400 steps to reach first tonk; 900 steps from 1st to 2nd tonk; 700 steps from 2nd to 3rd; 2500 steps from 3rd to 5th and 1499 steps from 1st to sahartaramavan. 3rd to 4 th tonk is to be covered on natural way climbing the stones. Night halt in Junagadh.
Day 10: Junagadh -Palitana
Depart for Palitana after breakfast to reach Palitana by evening. In between we shall visit a few jain temples like Mahua etc. Reach Palitana by evening and rest.
Day 11: Palitana
Wake up early morning to climb Shetrunjay hill and visit Palitana. Return down by afternoon. Take rest in the resort and later on visit smaller temples in evening
Day 12 : Palitana - Ahmedabad
Reach Ahmedabad by afternoon and free time for shopping.
.
Day 13: Departure as per schedule.
Commmon Inclusions:-
Accommodation at all places as per your choice of hotels.
Meal Plan as per above at all the hotels.
All crurent applicable hotel taxes
All Transfer, city tours and transport services by A/C VECHILE as per the above itinerary.
Road taxes, parking fee, fuel charges.
Tour Cost Excluded:-
4.50% Govt. Service Tax Extra.
Monuments Entrance Fee
Services of English Speaking Guide.
Game Drive at Sasan Gir
Expense of personal nature like tipping, laundry, telephone / fax calls, alcoholic beverages, camera/video camera fee at monuments, medical expenses, airport departure tax etc. other services not mentioned in the inclusions.
International or Domestic airfare / Train Fare.
Any expenses caused by reasons beyond our control such as road blocks, accidents & any medical evacuations. Any train delays, or re-scheduling etc. Any Visa fees, insurance fees, etc. Any tips to hotel staff, local guides, drivers etc. Any meals apart from the ones mentioned above. Any expenses apart from the ones above
SPECIAL NOTES:
Check-In time is 1400 hrs & Check-out time 1200 NOON at all hotels.
In case on any amendment in local Government taxes, or any fuel hike, we reserve the right to adjust the tour price accordingly.