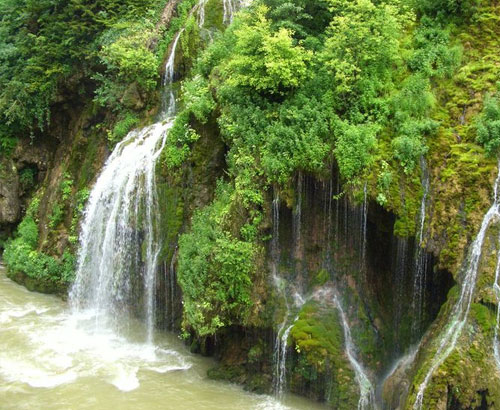 EXOTIC TURKEY EXPERIENCE : 11 NIGHTS/ 12 DAYS ISTANBUL – CANAKKALE – KUSADASI – PAMUKKALE – ANTALYA - CAPPADOCIA
---
Turkey is a nation straddling eastern Europe and western Asia with cultural connections to ancient Greek, Persian, Roman, Byzantine and Ottoman empires. Turkey has gorgeous sandy beaches along its Aegean, Mediterranean & Black Sea coasts, warm climate and famous monuments and landmarks mean it now has one of the most successful tourism industries in the world.
Request for query
---
Turkey is a nation straddling eastern Europe and western Asia with cultural connections to ancient Greek, Persian, Roman, Byzantine and Ottoman empires. Turkey has gorgeous sandy beaches along its Aegean, Mediterranean & Black Sea coasts, warm climate and famous monuments and landmarks mean it now has one of the most successful tourism industries in the world. Cosmopolitan Istanbul, on the Bosphorus Strait, is home to the iconic Hagia Sophia, with its soaring dome and Christian mosaics, the massive 17th-century Blue Mosque and the circa-1460 Topkapı Palace, former home of sultans. Ankara is Turkey's modern capital. Hundreds of thousands of people visit Turkey's numerous historical and archaeological sites each year, with many more also visiting its beautiful beaches.
FACTS & FIGURES:
OFFICIAL NAME: Republic of Turkey (Türkiye Cumhuriyeti).
Date of foundation: 29 October 1923
CAPITAL: Ankara.
LOCATION: Southeastern Europe and southwestern Asia.
AREA: 301,381 sq mi (780,576 sq.km).
National currency: Turkishe Lira (1 lira = 100 kurus).
Population: approx. 72 millions
Languages: Turkish (official language), Kurdish, Arabic, Armenian, Greek
Religions: Islam (99% of the population), Christianity, Judaism
Legislature: National Assembly.
LARGEST CITY: Istanbul.
Climate: Although Turkey is situated in a geographical location where climatic conditions are quite temperate, there are significant differences in climatic conditions from one region to the other. While the coastal regions enjoy milder climates, the inland Anatolia plateau experiences a dryer climate with hot summers and cold winters with limited rainfall
DAY 1 - ISTANBUL - ARRIVAL DAY
Meet at the airport Transfer to your hotel. You will be given your room key and the rest of the day is yours to explore Istanbul. Early check in is subject to availability. Transfer from Ataturk airport to your hotel. Overnight in Istanbul.
DAY 2 - ISTANBUL CITY TOUR
Pick up at 08:30am from your hotel for the a day tour of old Istanbul city. Visit to ST. SOPHIA This ancient basilica, built by Constantine the Great in the 4th century and reconstructed by Justinian in the 6th century, is one of the architectural marvels of all time. TOPKAPI PALACE The great palace of the Ottoman sultans from the 15th to the 19th centuries housing an exquisite collection of cyrstal, silver, and Chinese porcelain, robes worn by the sultans and their families, the famous jewels of the Imperial Treasury, miniatures, the Holy Mantle; enshrining relics of the Prophet Mohammed. SULTANAHMET IMPERIAL MOSQUE Across from St. Sophia built in the 16th century by the architect Mehmet, is known as the BLUE MOSQUE because of its magnificent interior decoration of blue Iznik tiles. HIPPODROME Ancient Hippodrome, the scene of chariot races, with the three monuments; the Obelisk of Theodosius, the bronze Serpentine Column and the Column of Constantine. Lunch break at 13:00pm after the lunch Murtis Tour will then take you to the GRAND COVERED BAZAAR In this labyrinth of streets and passages are more then 4, 000 shops with each trade having its own area: the goldsmiths street, the carpet sellers, Turkish arts and crafts, such as handpainted ceramic plates, hand - honed copperware, brassware and trays, water ewers, onyx - ware and meerschaum pipes. After the tour, transfer back to your hotel. Overnight in Istanbul. Please Note: Topkapi Palace closed on tuesdays, Grand Bazaar closed on sundays. If your tour is on one of these days we would offer you to visit Underground Cistern instead of Topkapi palace museum, instead of Grand Baazar you will visit Spice Bazaar.
DAY 3 – ISTANBUL BOSHORUS CRUISE & SHOPPING TOUR
After breakfast at 08:30am we depart for Istanbul Bosphorus Cruise. A traditional excursion by boat along the waterway separating Europe and Asia.The shore is lined with old wooden villas, palaces of marble, fortresses, and small fishing villages. During the excursion you will pass the magnificent Dolmabahce Palace, and further along, the parks and imperial pavillions of Yildiz Palace. On the coastal edge of this park, is Ciragan Palace, 300 meters of is marble facade faces the shore. At Ortakoy a great variety of artists gather every Sunday to display their work along the street. Ortakoy is a symbol of tolerance with a church, a mosque and a synagogue existing side by side for centuries.RUMELI FORTRESS Built by Mehmet the Conqueror in 1452 prior to the conquest of Istanbul, was completed in only four months to control and protect Bosphorus. It is one of the most beautiful works of military architecture anywhere in the world. BEYLERBEYI PALAS (from the boat) The summer residence of ottoman sultans whit its orginal furnuture and magnificent gardens with the Harem on the Asian. BOSPHORUS BRIDGE unique change to step from one continent (Asia) to another (Europe) CAMLICA HILL the highest point in Istanbul. at the top of it you can rest and admire the magnificent panorama of Istanbul and the bosphours from the beautiful gardens, landscaped in traditional style. SHOPPING POSSIBILITY AT BEDESTEN Exhibition the traditional silk weaving girls at the carpet weaving courses autohorised by The Ministry of national education Possibility to see jewellery, handscrafts centre and leatherware show. Free time providend for shopping. Overnight in Istanbul.
DAY 4 – ISTANBUL TO GALLIPOLI TOUR
06:30am we depart for Gallipoli to visit the battle fields. Two hours later we will give you 20 minutes for relax in a restaurant area. We arrive Gallipoli around 12:00am and we have lunch break, relax a little bit and then depart for the battle fields. Visit Gabatepe Museum. Start visiting the fields with Ariburnu Cemetery and Anzac Cove because these are the places where the war had started. Then Beach Cemetery, Shrapnel Valley and Plugges Plateau. After the tour drive to your hotel. Overnight in Canakkale.
DAY 5 - TROY TOUR - PERGAMON - KUSADASI
We depart at 08:30 and driving 30 minutes for to Troy. Visit the famous archeological and mythological site of Troy, home of the Trojan Horse and Helen of Troy. After Troy tour, 3 hour drive to Pergamon. Lunch break around 13:00pm and after the lunch depart for tour of the magnificent acropolis of Pergamon. Its impressive temples and library made it a renowned cultural and political centre at that times. Bergamon is a famous city for its jewellery, stones and silver. So on the way, we will visit a jewellery center for 30 minutes. Overnight in Kusadasi.
DAY 6 - KUSADASI - EPHESUS TOUR - TURKISH VILLAGE SIRINCE
08:30 Departure from hotel fully guided tour of Ephesus, one of the best preserved ancient sites in the world en - route, visiting the Temple of Artemis, Curetes street, famous Roman baths, Celsus Library, Grand theatre and House of the Virgin Mary. Lunch break around 13:00pm. After the lunch, we will visit a place which continues to perform one of the oldest arts of Turkey; a carpet weaving centre and do a Turkish Village Tour. Sirinces construction style today belongs to Anatolian Greeks. The houses on the slope are all Orginal with their white paints. Sirince Village also has a fantastic reputation for making some of the best wines in Turkey - especially fruit wines. We will visit the vineyards and it is time to learn how to make fruit wine with Turkish wine makers. In the evening you will be tested about your knowledge of making fruit wine. On the way we will visit one of the famous leather production centers of the region, where you will have the opportunity to get a good factory rate. On this guided tour, you will avoid the constant nagging and sometimes bullying that is well known in the markets of Turkey. Enabling you to enjoy the shopping experience whilst gaining the knowledge of the ancient craftsmen. Overnight in Kusadasi.
DAY 7 - KUSADASI - PAMUKKALE TOUR
At 08:00 we depart for Pamukkale. We will check at the hotel around 12.00 and we have a lunch break until 13.30. Afterwards we shall visit the calcium terraces of Pamukkale (cotton castle) and the ruins of Hierapolis, then walk around this natural phenomenon and have the option of lying in the waters of the natural springs.Overnight in Pamukkale
DAY 8 - PAMUKKALE TO ANTALYA
Today, from Pamukkale to Antalya. We will also have one break on the way after 2,5 hours. Only 5 hours drive to Antalya. Arrival and check in to the hotel. Rest of the day is yours at leisure. Overnight in Antalya.
DAY 9 - ANTALYA ASPENDOS AND PERGE TOUR
After breakfast we will depart for Perge and Aspendos. PERGE: According to the geographer Strabon. Perge has been founded by Akhas who came down here after the Trojan wars. Perge was first mentioned in 334 BC when Alexander the Great passed through here. In the following years, Perge went under the control of Pergamon when the Kingdom of Pergamon became a part of the Roman city. In the first and the second centuries BC, Perge became one of the richest towns in Pamphylia. Therefore it is not a surprise that St. Paul started his campaign in Anatolia from Perge in 46 AD. After Perge, we will depart for Aspendos. Lunch break on the way.
ASPENDOS: The eastern land of Antalya was called Pamphylia in ancient times. Aspendos (Belkis) lies 47 km east of Antalya in the Pamphylian plain. In 486 BC, Greeks and Persians had a great battle here (Greeks won, they didn't stay for long). During the reign of the Roman emperor Marcus Aurelius (161-80 AD) Aspendos got its theatre, which is the best preserved of all. It was built by Romans and maintained by Byzantines and Seljuks. The ruins of the ancient city are extensive and include a stadium, an agora, and a basilica. overnight in Antalya.
DAY 10 - ANTALYA TO CAPPADOCIA BY FLIGHT
After breakfast, 12:00 hrs check out and free time till departure. Then we depart for Antalya airport for our domestic flight to Cappadocia. Transfer from Kayseri airport to your hotel. The rest of the day is yours to explore Cappadocia.Overnight in Cappadocia.
DAY 11 - CAPPADOCIA TOUR
Today we will get to know the Cappadocia region, a volcanic area in which the geological formation started 10 million years ago. As a result of these formations phallic like pillars have come to life. The beautiful horse country Katpatuka, (as the Persians called her) is an unbelievable strip of land, enchanting and mysterious. Cappadocia region is also famous for its arts, including ceramic and carpets. You will be picked up approximatley 09:30 from your hotel to join our regular tour. Tour starts with Uchisar Castle, the highest point of Cappadocia. After Uchisar, you visit Goreme Open Air Museum, the Heart of Cappadocia. Goreme Open Air Museum is famous for frescoes dating to 10th century describing the life of Jesus Christ and monks. Next stop is Cavusin, which is an abandoned village with old cave Greek houses. After Cavusin you go to the restaurant in Avanos to have lunch. After lunch, you visit a pottery work shop, to see how to make potteries. Then you go Pasabagi where you can see three - headed fairy chimneys. After Pasabagi you visit another workshop to see Cappadocian handwoven carpets and kilims. Next stop is Devrent Valley, which is also called Imagination Valley, where you can see natural rock formations looking like animals. Then you head to a wineshop in Urgup for wine tasting. Last stop is Three Beauties, three beautiful fairy chimneys with their hats, which is the symbol of Cappadocia. This tour will end approximately 18:00 and you will be returned back to your hotel. overnight Cappadocia.
DAY 12 - CAPPADOCIA TO ISTANBUL - END OF TOUR
After breakfast you will have free time shopping in Cappadocia. Then we depart for Kayseri airport for our domestic flight to Istanbul and then back to home. We hope your tour was a memorable one and we would like to see you in the future in one of our tours again. Have a nice trip back home and thanks for choosing Flag .
TOUR INCLUDES:
All Airport transfer mention in site the Itinerary
Domestic flight from Antalya to Cappadocia
Domestic flight from Cappadocia to Istanbul
3 nights hotel in Istanbul
1 night hotel in Canakkale
2 nights in Kusadasi
1 night in Pamukkale
2 nights in Antalya
2 nights in Cappadocia
11 open buffet breakfasts
Guided Istanbul city tour
Guided Istanbul Bosphorus Cruise
Guided Gallipoli tour
Guided Troy tour
Guided Acropolis of Pergamon tour
Guided Ephesus tour
Guided Pamukkale and Hierapolis tour
Guided Antalya Apendos & Perge Tour
Guided Cappadocia tour with Goreme Air Museum
Transportation in a fully air - conditioned, non - smoking coach
Professional English - speaking tour guides
All entrance fees mentioned in the itinerary
TOUR DOES NOT INCLUDE:
International flights
Insurance: All types
Turkey entry visa
Items of a personal nature such as alcoholic drinks, cold drinks, laundry
Any others expenses which are not mentioned at the included section
GST
Please Note: Hagia Sophia is open on every day, Topkapi Palace closed on tuesdays, Grand Bazaar closed on sundays.